Oral Health Care and Braces
The following recommendations will help to eliminate, or reduce, any oral health problems while your teeth are in braces: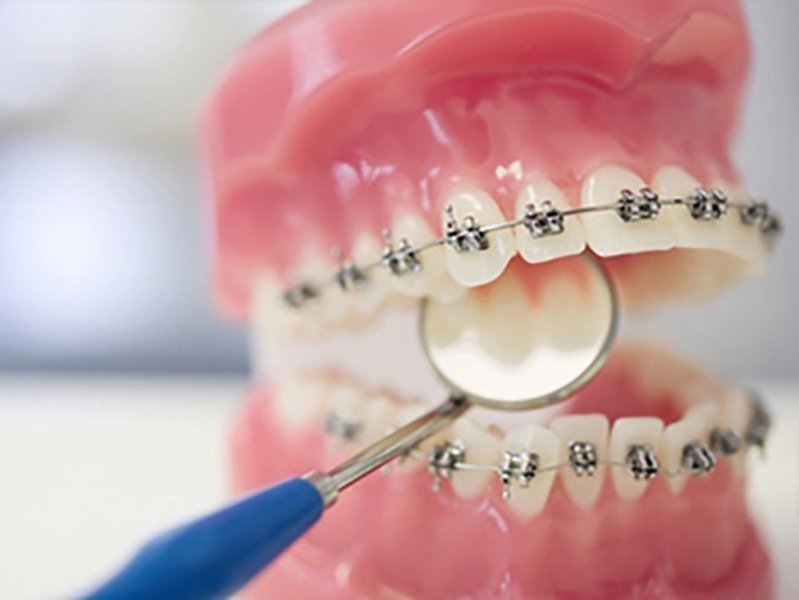 Brush your teeth carefully after every meal with fluoride toothpaste and a soft-bristled toothbrush, as food becomes easily lodged in the braces. Floss daily between the teeth and the braces. Maintain every 6 month cleanings by an oral health professional. Limit your sugar and starch intake, as debris left behind from these types of foods may turn into damaging acids, which, in addition to promoting plaque formation, may also be harmful to teeth and gums. Avoid hard and/or sticky snacks that may be difficult to remove from the orthodontic equipment in your mouth. This includes foods such as popcorn, hard or chew candy, caramel, and/or nuts.
---
---