Right Age for Orthodontics
While the American Association of Orthodontics recommends that patients should have their first orthodontic exam by the age of seven, it does not necessarily mean every 7 year-old will require braces. We typically will recommend orthodontic treatment for our younger patients in cases where we can manage skeletal growth to optimize facial and dental development.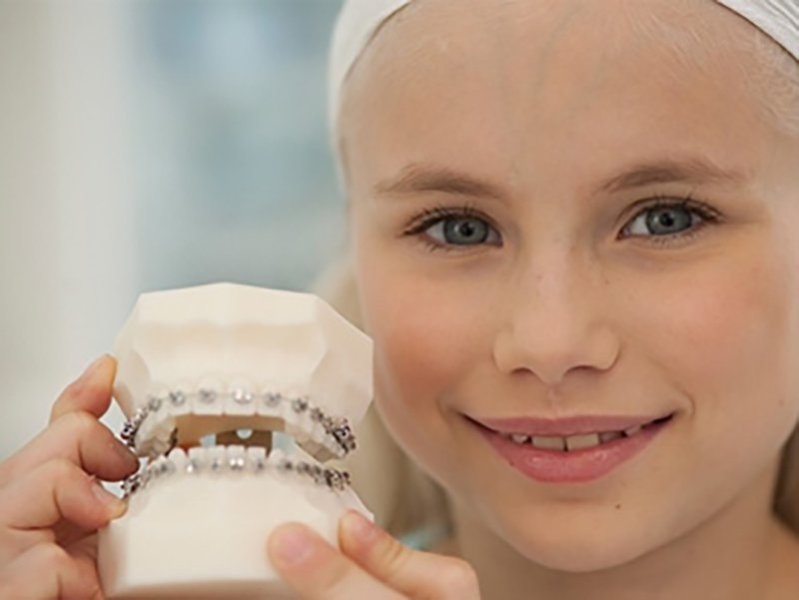 Typical signs of the need for an orthodontic exam may include, but are not limited to the early or late loss of teeth, difficulty in chewing, mouth-breathing, finger sucking, crowded teeth, jaw dysfunction, a sunken or protruding jaw or misaligned teeth. Signs of potential orthodontic problems may not be obvious. Our initial exams are at no charge and are the most sensible means of ensuring proper oral health.
Interceptive care refers to orthodontic treatment at an age before all of the permanent teeth have erupted. This typically at occurs between the ages of 7 and 9. We can often correct major problems with occlusion such as crossbites or severe skeletal structural issues, as well as incisor alignment, when they are causing emotional distress at this age. Early treatment can make subsequent Phase II treatment more productive and ensure better results.
---
---